GOT A DRAIN THAT'S BLOCKED IN Sydney?
If you have a blocked drain in Sydney, chances are there is an underlying issue as to why your drain is clogged. If your blocked drain is not cleared of any blockages or debris quickly, it could render a bathroom, kitchen, or laundry inoperable very fast. VIP drains offers Sydney blocked drain repairs 24/7 as your local emergency plumber. Being a local blocked drain expert, we're here to help with all your emergency blocked drain situations that all too often arise unexpectedly.
Some of the most common blocked drains include blocked toilets, blocked stormwater drains and blocked kitchen sinks. We often find many blocked stormwater drains in Sydney, usually caused by a lack of preventative maintenance, such as clearing out gutters and stormwater pits. Even the simple blocked kitchen sink is easily avoided by a simple kitchen strainer that eliminates food particles that cause almost 92% of all generally blocked drains.
We pride ourselves on old school customer service, values, and efficient solutions to the most common blocked drain Sydney locals get. Why call a general plumber when you can call a drain specialist who can provide a super-fast fix to any blocked drain. Don't believe us, call today on 0480 024 323 for same-day service and be rest assured we are the plumber Sydney local trust for same-day emergency blocked drain.
25 YEARS OF EXPERIENCE IN
Sydney DRAIN PLUMBING SERVICE
Our drainage machines work at pressures over 5000 PSI so that you can be sure all your tree roots, grease and build-up of oils are safely removed. This high-pressure Jetter Sydney will clean pipes ranging in sizes from 32mm to 225mm and will reach over 65m in length to ensure coverage in all critical areas. Blocked Drains Sydney is a common issue and sometimes, if it's not attended to, can cause massive problems to your property.
Not only do we have the ability to determine the cause of the blockage through the use of a CCTV camera, but we also have a locator that will help us pinpoint exactly where the defective section of the pipe is. Ultimately this will save you from digging up & replacing more than what is necessary at that time. If you want your drains permanently fixed without destroying your gardens, driveways, or concrete slab then pipe relining might be the best solution.
ABOUT Sydney BLOCKED DRAINS
When facing emergency plumbing, Sydney... your first question is likely to be "Where can I find a plumber near me?" Sydney Plumbing repairs need high-quality parts and attention to detail so that they do not reoccur. Problem identification also needs to be fast.
We are your trusted local plumber in Sydney with over 25 years of combined experience in offering premium solutions at affordable pricing on any plumbing work. No matter what time of the day or night, our plumbers are always just a phone call away.
BLOCKED DRAIN SYDNEY
0480 024 323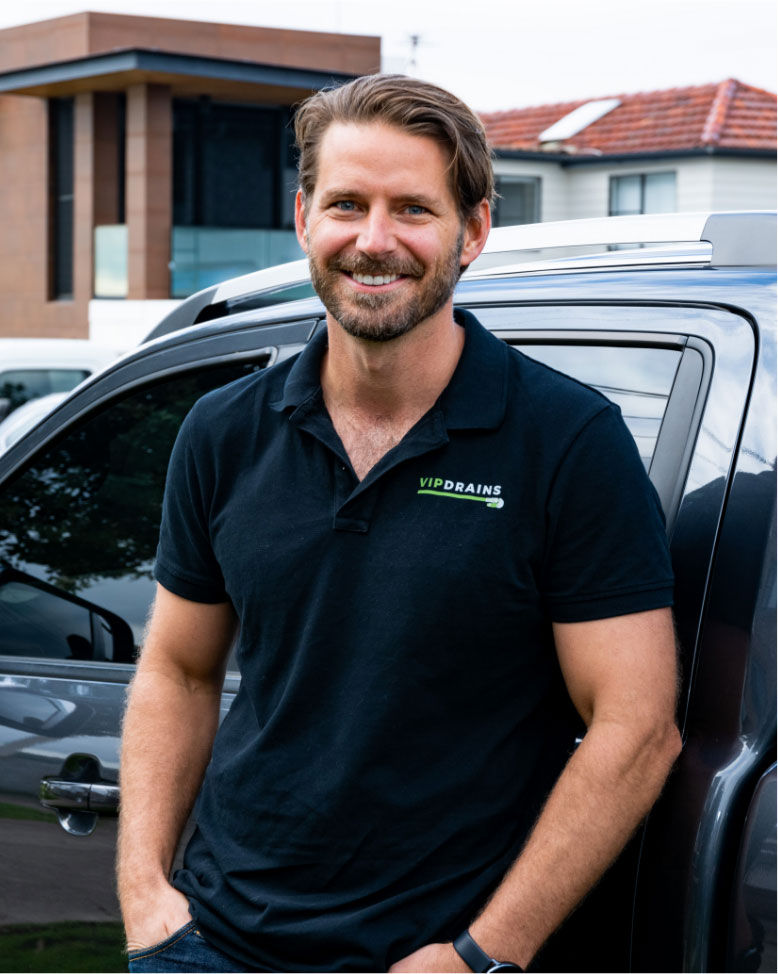 GUARANTEED SAME DAY SERVICE

5 STAR SERVICE FOR LOCAL COMMUNITY

LOCAL BUSINESS AWARD WINNER

LICENSED MASTER PLUMBER
BLAST YOUR DRAINS CLEAR THIS FRIDAY WITH OUR HIGH PRESSURE WATER JETTER FROM $199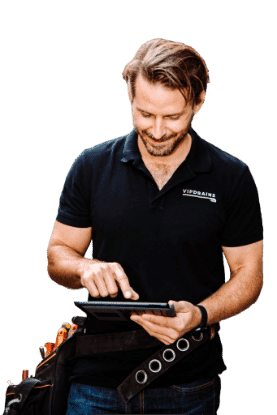 EQUIPMENT TO UNCLOG SYDNEY DRAINS
If you're looking for a 'plumber near me', why not give VIP drains a call today the plumber Sydney locals rely on. From repairs and replacements, through to new installations, we are the plumber now on call 24/7 able to provide you with a comprehensive plumbing service at competitive prices. We are proudly the plumbers Sydney turn to as a 24/7 after-hour plumber.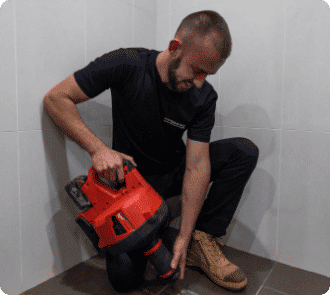 Electric Eel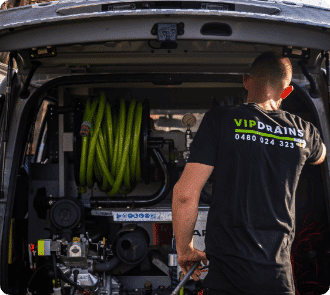 Jet Blaster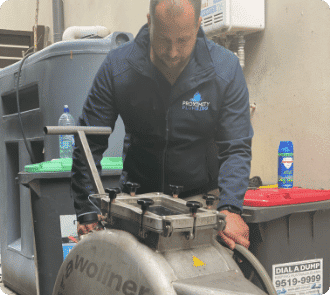 Pipe Relining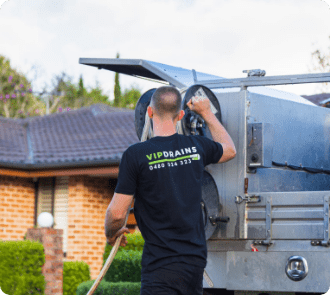 CCTV Camera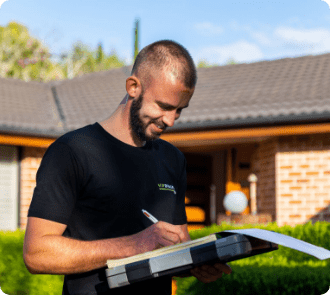 Preventative Maintenance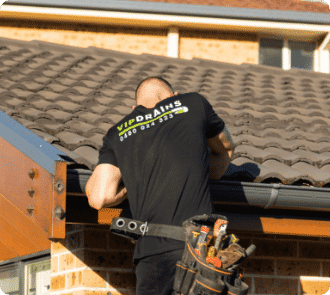 Hydro Jetting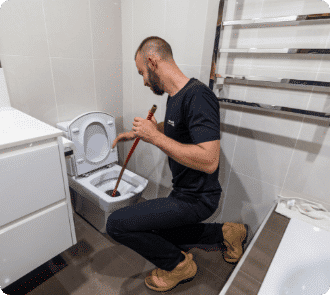 Hand Tools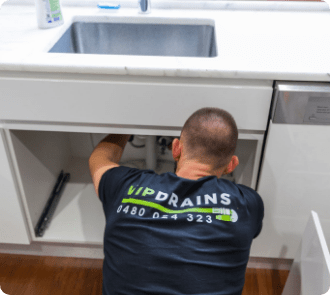 Chemical Treeatment
TRENCHLESS PIPE RELINING SYDNEY METHOD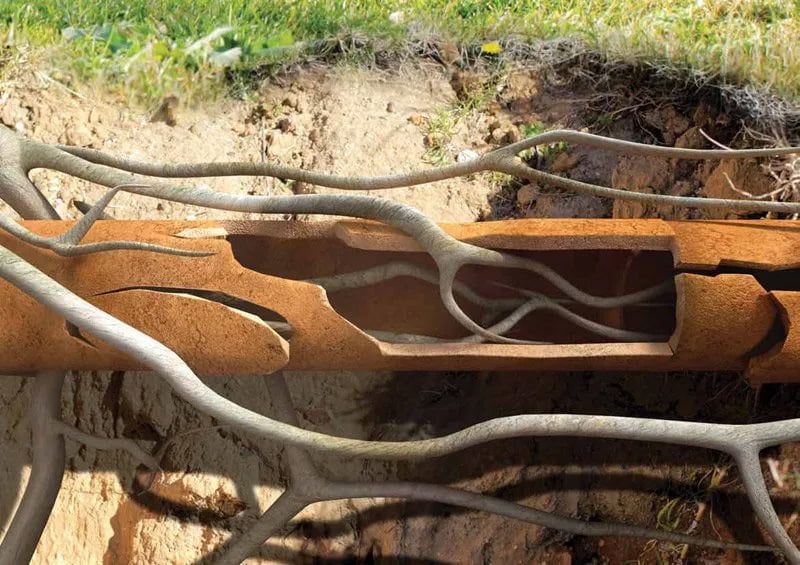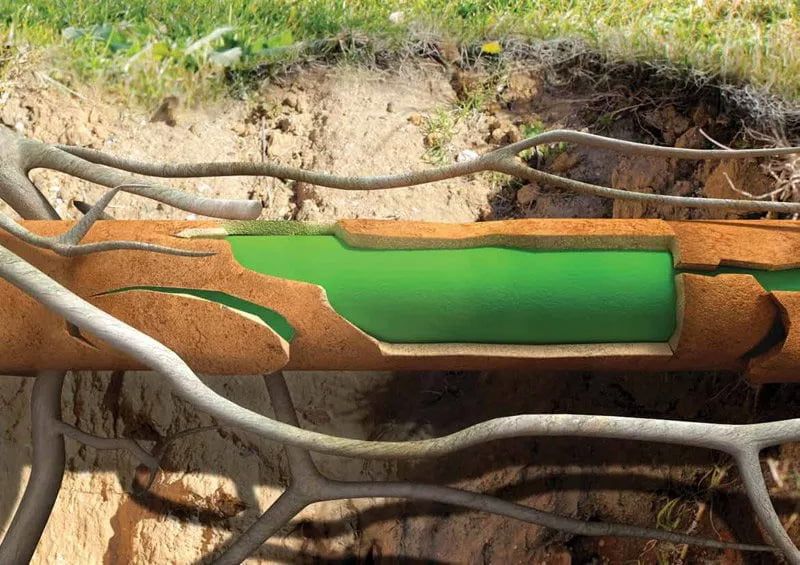 HOW MUCH DOES IT COST
TO CLEAR A BLOCKED DRAIN SYDNEY?
Most homeowners, they'll usually always opt for the cheaper, "DIY" option. You'll often see them in Bunnings or the local supermarket, filling their trolleys with Drain-O and other drain cleaning products. Needless to say, the majority of these products are simply gimmicks and will do nothing but waste your money. In fact, many of these over the shelf type drain cleaners are acid-based which can cause corrosion to metal components within your drain system, leading to additional problems later on.
It's difficult to put a fixed value on clearing blocked drains in Sydney because so many things affect the price. Sydney blocked drains can occur for any number of reasons and the right solution depends entirely on the cause. A simple blockage caused by organic debris, such as food scraps in the kitchen sink, can be quick and cheap to fix.
Most people in Sydney don't even think about their sewer lines until they have a major problem. A serious main sewer line clog can cause raw sewage to backup come out of drains. Blocked sewer drains can cause significant damage to your home. Furthermore, blocked sewers can be expensive to repair or replace. To avoid the need for costly emergency plumbing, we recommend proactive sewer unblocking strategies.
THE MOST COMMON SIGNS OF CLOGGED DRAINS:
Think you have a blocked drain, but you're not sure? Here are some common signs to indicate you have a blocked drain before searching online for drain cleaning services near me. Quite often you can tackle a simple blockage by simply being proactive rather then reactive.
Is water beginning to pool around the floor drain?
Are your toilets, showers or bath are draining slowly?
Do you have a distinctly bad smell coming up from the drain?
Can you hear gurgling sounds after letting water down the drain?
Is the water level in the toilet bowl rises or gets too low?
Do you have overflowing drains outside?
If you notice any of these signs around your drains, call our team now and schedule a VIP Drain expert to unclog your drains now. If we are unable to remove the initial blockage, we may recommend a CCTV camera inspection to identify pipe problems.
WHAT TO DO ABOUT A CLOGGED DRAIN OR BLOCKED TOILET
VIP Drains Sydney is a local, family-run plumbing company and we're blocked drain emergency experts. We have been operating for over 10 years so when it comes to all residential and commercial plumbing services in Sydney our experience allows us to ensure that you will receive the best service possible.
Each one of our highly experienced plumbers in Sydney will be able to take you through a seamless process in having any of your blocked drains in Sydney cleared. Being a local Sydney plumber, we will be able to get to your door with our same day service and have your work completed with minimal disruption.
If you have a blocked bathroom drain, kitchen drain, blocked toilet, or laundry drain, please call our team of Sydney blocked drain specialists on 0480 024 323 for same day service.
Simply put, a clogged drain needs to be cleared. Over time your blocked drain will become a much bigger issue, creating a knock-on effect to other essential areas of your pipe and plumbing system. But, like with most things in plumbing, if it's detected and fixed early, it will most likely be a time-efficient and straightforward fix. The best thing you can do is to call our expert team at VIP Drains, and we'll have your drains inspected and cleared in no time at all. A clogged toilet will typically unclog itself over time, but the amount of time will often depend on the severity of the blockage. For hygiene purposes and peace of mind, we recommend calling the local blocked drain specialists.
Having clogged toilets is never ideal, but when you need an immediate plumber now for blocked toilets, Sydney siders turn to VIP Drains. We provide friendly plumbing advice before confirming a blocked toilet service appointment, which can often avoid a plumber's need. However, we have to stress the obvious. If your clogged toilet is overflowing, it may be something you preferably leave to the professionals as overflowing clogged toilets aren't that hygienic and can be a potential flood risk. Furthermore, it may be something that a standard Sydney toilet plunger won't resolve, and something better left to a Sydney blocked drain expert.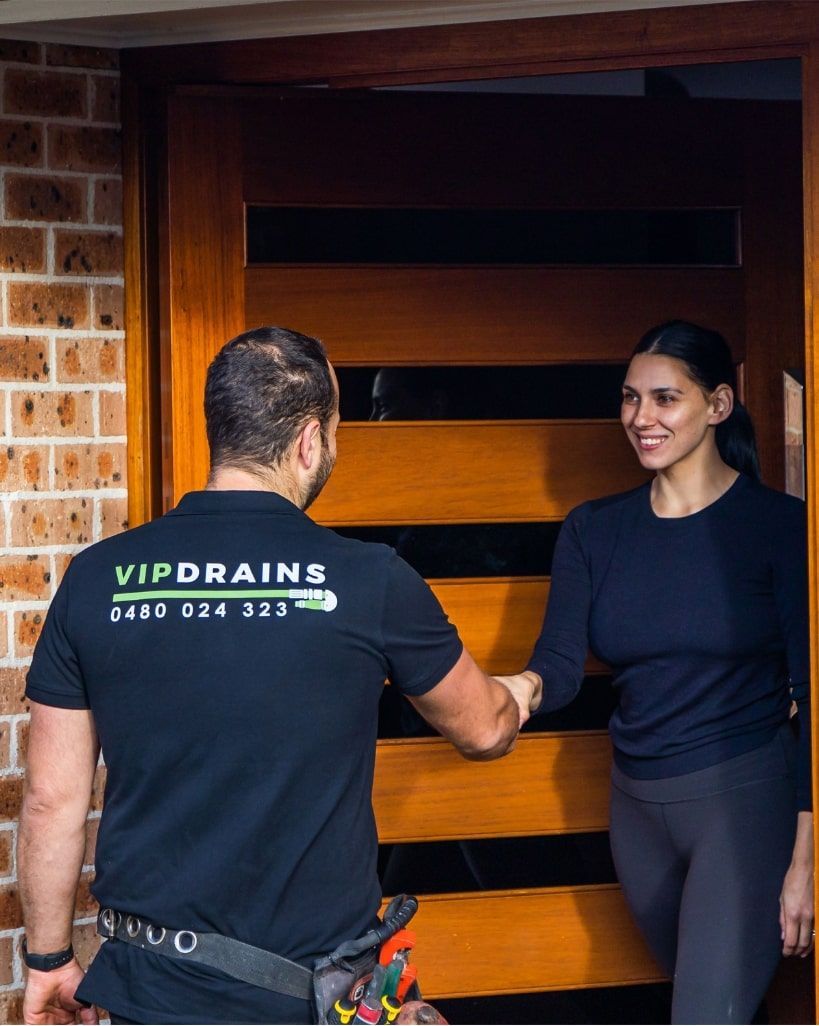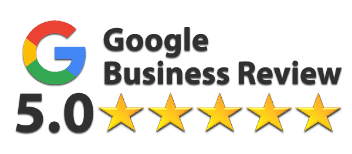 WHAT OUR LOCAL COMMUNITY IS SAYING ABOUT
VIP DRAINS

Thomas LI


Sydney Pipe Relining and his team did a great job on resolving the blocked sewerage problem at my home. The team is very responsive, polite and delivered their service on time. The contractors that they use have same level of high standard.

Archie Mihas


I was looking for a reliable plumber in south west sydney and found Sydney Pipe Relininf. Steve came out and fixed my issue with the hotwater system quickly and efficiently i would highly recommended these guys anytime archie.

Lee Huuskes


Highly recommended. Very professional. Quoted the job really fat, at a great rate. Totally happy with their work. Would recommended to my mum, the gold standard in recommendations.
WHO IS RESPONSIBLE FOR CLEARING BLOCKED DRAINS SYDNEY
A blocked sewer line can very quickly get really unpleasant so it's important to get repairs or drain clearing started as soon as possible. Homeowners are responsible for maintaining the drains and wastewater systems within the boundaries of their property. This means that it is up to the homeowner to organise and pay for any sewer or stormwater repairs that occur within these boundaries.
In New South Wales, local councils have the responsibility to manage stormwater drains and systems from public land (for example, roads and parks), private land that pays council rates or other land like Department of Housing properties. Any stormwater drainage that occurs on your property is your responsibility, including maintenance of all piping on your land up until it connects with the water main.
You are also responsible for all runoff that occurs from your property, which includes any possible pollutants. Generally, once stormwater leaves your property properly and in accordance with the relevant guidelines and regulations, local councils and Sydney Water are responsible for stormwater drainage in Sydney. This includes the infrastructure and the water running through it!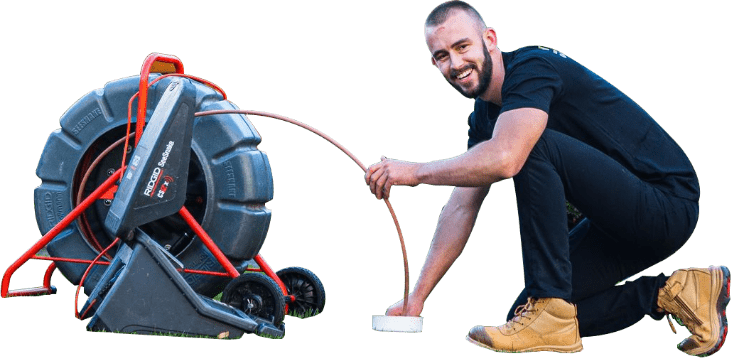 HOW CAN WE
HELP YOU TODAY
VIP Drains are a family owned and operated company who pride us on quick response, great communication, respect, and professionalism in the industry. It was started with one thing in mind; we wanted to give Sydney households the very best experience in plumbing service. It's also important that you work with the best plumber has to offer that utilizes the latest tools and technology to best understand exactly what kind of emergency you are dealing with in the first place.
Our experienced staff together with a trusted network of other trades allows us to complete jobs from start to finish, there is no job too big or too small. We keep up to date with the latest plumbing technology to ensure your plumbing issues are analyzed and fixed to the highest standard. That is still our #1 priority to this day! Open 24 hours a day, 365 days a year. Remember any old Sydney plumber can unblock a drain but Sydney's Favourite Local Plumbers go the next step and educate you on how to eliminate the issue for good.
State-Of-The-Art Plumbing Solutions
Friendly And Approachable Experts
Risk-Free Guarantee
We Charge Per Job, Not By Hour
Upfront Pricing
We Charge Per Job, Not By Hour
READ MORE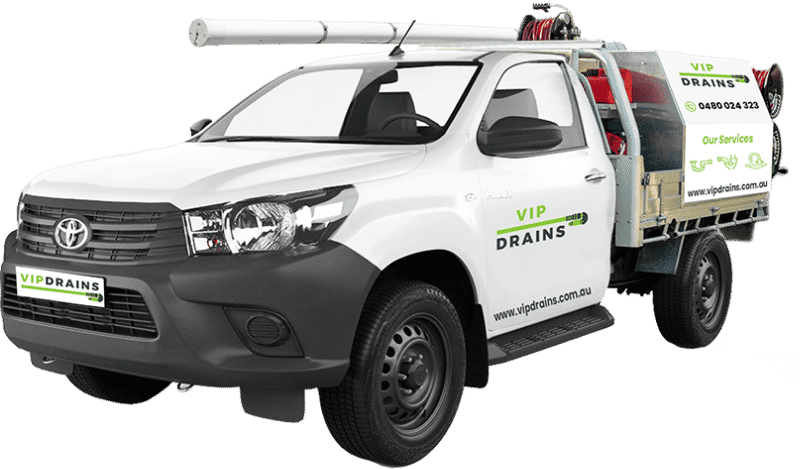 SAME DAY SYDNEY SERVICE GUARANTEE
$50 OFF
Any service when you book online
PROFESSIONAL INDUSTRY ASSOCIATIONS
We pride ourselves on our proactive commitment to industry best practises. We play an active role in maintaining the highest standards throughout the plumbing industry. We proudly support all plumbers of these prestige's associations.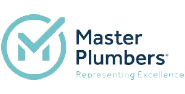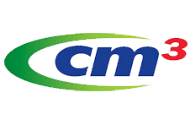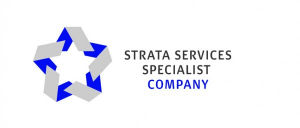 AREAS WE SERVICE
SYDNEY
NORTHERN BEACHES
NORTH SHORE
EASTERN SUBURBS
INNER WEST SYDNEY
HILLS DISTRICT
WESTERN SYDNEY
SOUTH WEST SYDNEY
HAWKESBURY
SEARCH FOR A

PLUMBER NEAR ME
or see a full list of service suburbs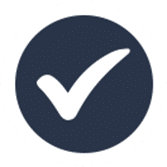 Same Price After Hours**
Whether it's a public holiday, weekend or late at night, we charge the same great rates across all services.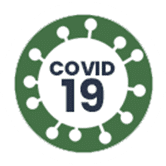 COVID-19 We're Open
For all general maintenance and emergency services, we can be there within the hour and COVID-19 has not changed this.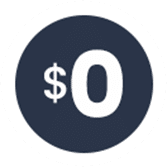 Interest Free Payment Options**
We offer $0 deposit, interest free options, as well as Zip Pay, so you can pay in easy and flexible instalments
SYDNEY PLUMBING FREQUENTLY ASKED
QUESTIONS
LATEST SYDNEY
PLUMBING BLOG POST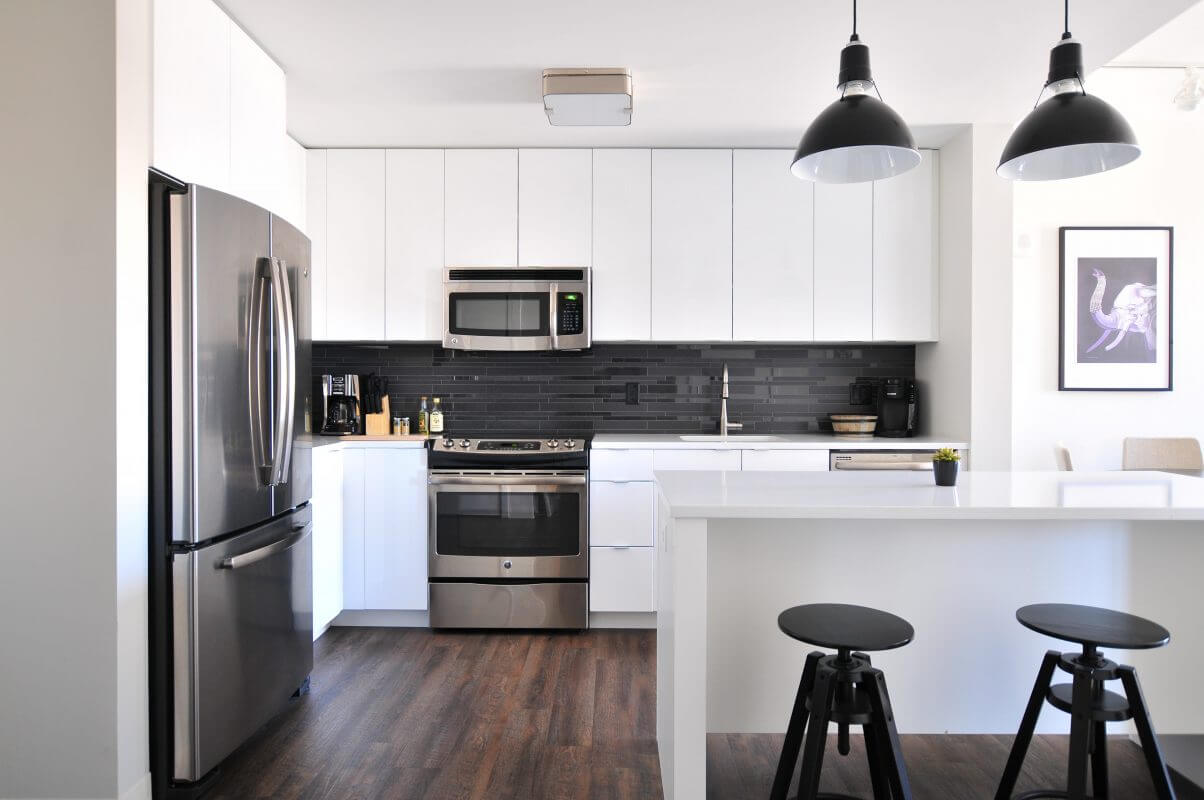 Who Is Responsible For Clogged Drain? Te
If you're renting a property you (the tenant) are responsible for calling any maintenance issues, including blocked drains, to the attention of the landlord who manages your property ASAP.
Read More >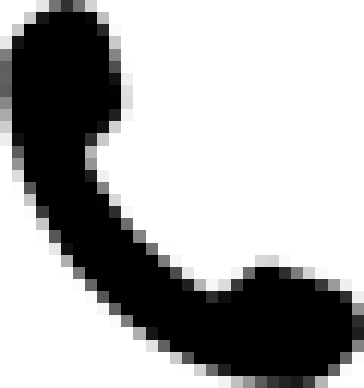 0480 024 323